Samurai Block'em Pop'em WoodBots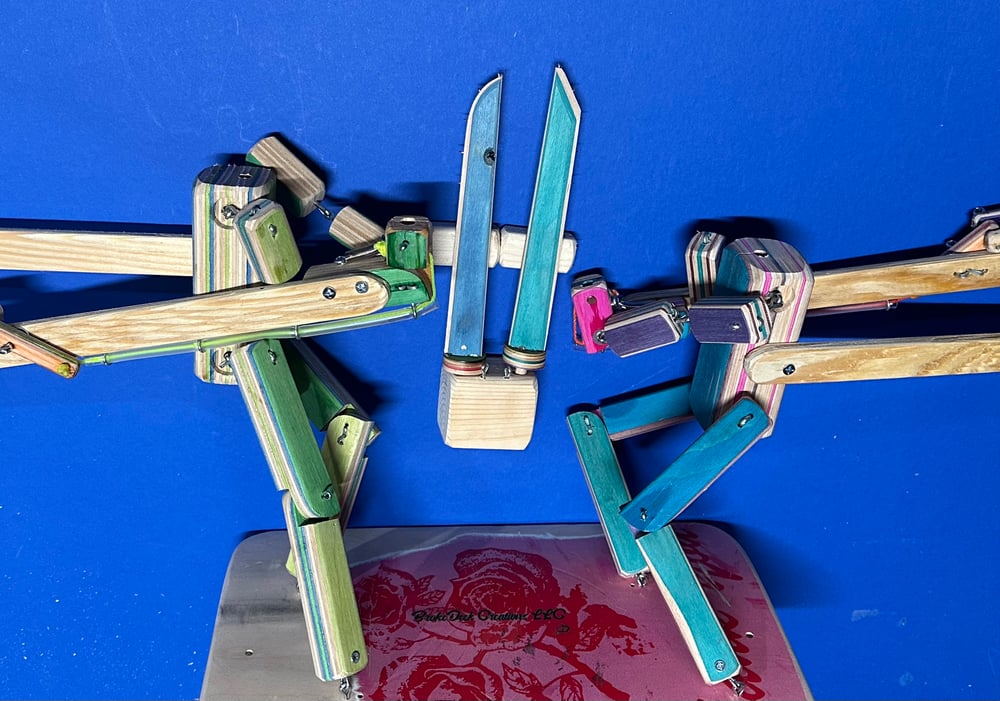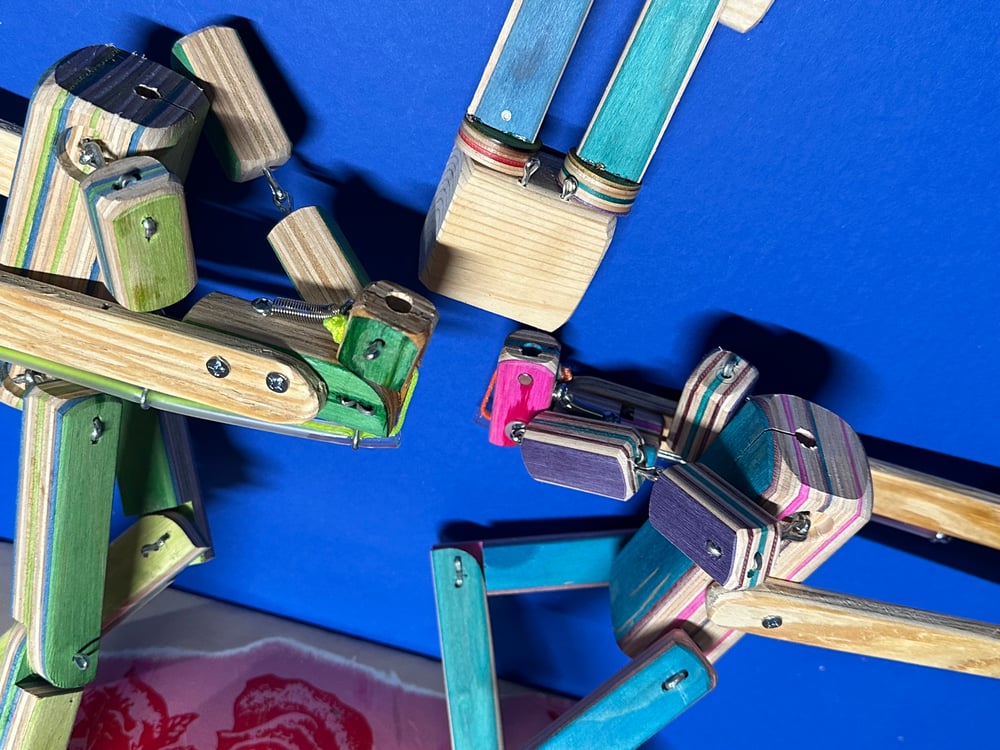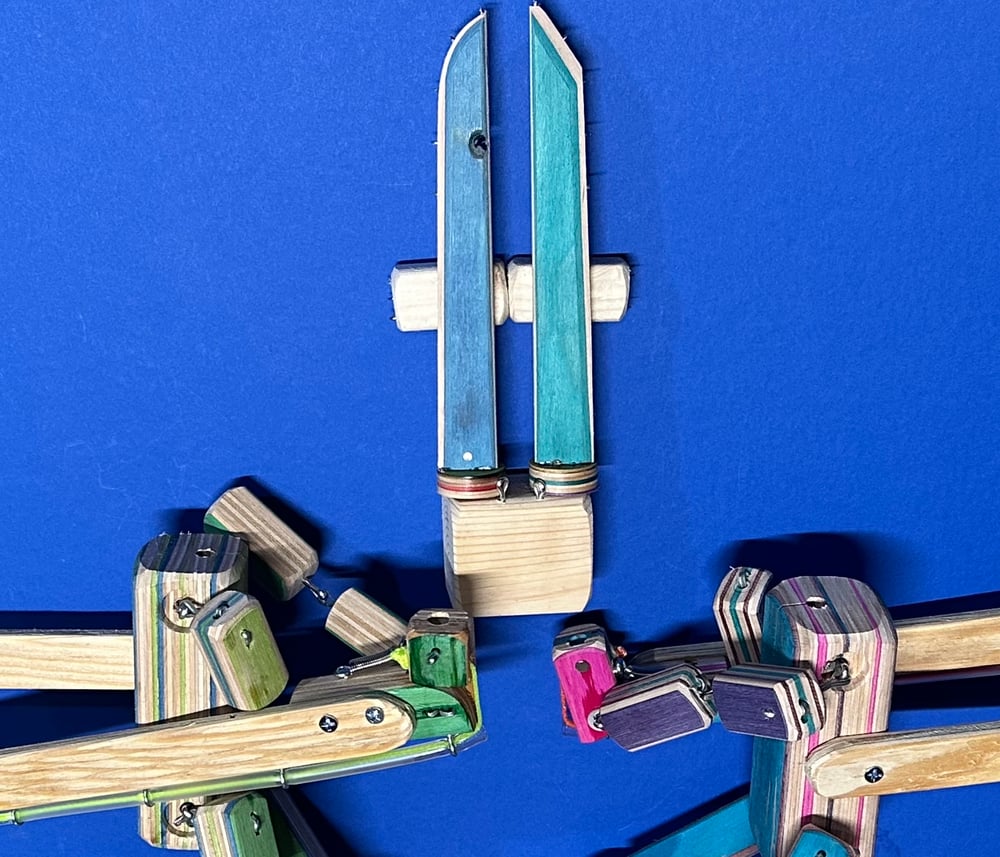 ***For regular wood set, please go to our kickstarter page link below
https://www.kickstarter.com/projects/brokedeckcreations/blockem-popem-woodbots-0
*Patent Pending*
* There are 3 materials to choose from
-regular wood
-partial skateboards
-mostly skateboards
You cannot choose the colors, however, you can suggest the color theme in the note
*If you want to buy the regular wood set, please go to our kickstarter page to order.
*This set will come with weapon set of 4. Please see pic 3
-2 samurai swords
-2 hammers
*Weapons include sharp object. Please play at your own risk. We are NOT responsible for any injuries.
*Please keep the weapons away from small children.
*This item has at least 12 weeks waiting time. Waiting time may vary due to order volume. There might be a delay. However, we are going to try our best to ship the orders out on time. If there's anything changed, we will give you an update.
*As we are operating as a small business, all sales are final. No returns. No refunds.Please think twice before placing the order.
*How to play:
-Blow up balloons and tie the end .
-Insert balloon on top of player into the slit between shoulders putting the knot into the top hole and stretching the end of the balloon into the slit until balloon is resting firmly.
-Use right trigger to control the sword. The intent of the game is to pop the balloon head of the other player Whoever pops other persons balloon first wins!